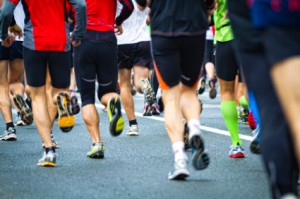 Fenway Park Package
Every year, thousands upon thousands of fans travel to see the Boston Red Sox take to the field in one of Major League Baseball's most memorable stadiums, Fenway Park. This landmark is located less than a mile from our hotel!
Traveling to Boston for a Red Sox game?! Let enVision Hotel help you and a friend show your team spirit this Red Sox season! Book our Fenway Fanatic Package. We'll provide you with two Boston Red Sox baseball hats with two drink cozies. We'll also include valet parking and a $10 Charlie Card for Boston's "T" Subway system so your vehicle can be left at the hotel while you go to the game. All you need to do is buy your tickets to the game and book this package!
Boston Marathon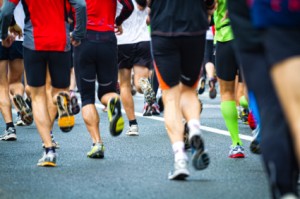 The Boston Marathon is an annual marathon hosted by several cities in greater Boston in eastern Massachusetts. It is always held on Patriots' Day, the third Monday of April. Begun in 1897, inspired by the success of the first modern-day marathon competition in the 1896 Summer Olympics, the Boston Marathon is the world's oldest annual marathon, and ranks as one of the world's best-known road racing events.
The event attracts 500,000 spectators each year, making it New England's most widely viewed sporting event. Though starting with 18 participants in 1897, the event now attracts an average of about 20,000 registered participants. It is an event not to be missed.
Staycay with us at the enVision Hotel Boston and make a weekend of it. Enjoy great amenities and accommodations along with great viewing and amazing cuisine recommendations offered by our front desk ambassadors.
&nbsp