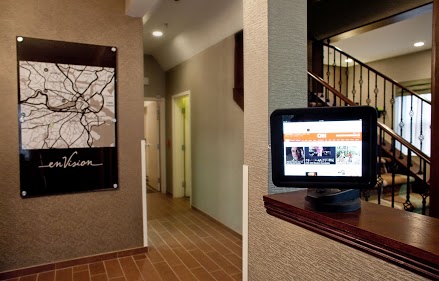 Nothing compares to Autumn in New England, and before the snow comes, heading to Boston should be a must on your travel to-do list. Thanksgiving break is the perfect time to bring the kids to the city and explore the history of Beantown while walking the cobblestone streets of the Freedom Trail. The whole family will see the Old State House, the Old North Church and Faneuil Hall Marketplace.
The Charles River Esplanade has over 17 miles of riverside parks and paths – perfect for an Autumn sunset stroll. And if you're lucky enough to be in Boston on Halloween, there's no better place than Beacon Hill. The neighborhood is well known for going all out for this spooky holiday – streets are closed to traffic, and the brownstones along narrow streets transform into decorative haunted houses. Bring the kids….or not! More candy for you!
If you're hoping to see some of New England's famous foliage this year, Boston is close to Salem, Portsmouth, N.H, Plymouth, Providence R.I., and many other rural spots perfect for leaf peepers! There are also plenty of pumpkin patches, apple orchards, hiking trails, and corn mazes within driving distance of the city.
Fall is abundant even if you stay right in the center of Boston. Through late October into mid November, the trees lining the Boston Common and the Boston Public Garden are vibrant with those warm autumn hues. Jamaica Plain is home to the Arnold Arboretum, which is free and open every day, and a truly beautiful spot to see foliage this fall.
Fall is also an exciting time for us here at enVision Hotel Boston. We are beginning to feel settled in our new location, and we have loved meeting every guest who has stayed with us during our first few months! We are pleased to have Brew'ens Cafe up and running, and we are working with Iggy's bakery to offer fresh breakfast items for our guests. We have also started selling an assortment of Boston themed goodies for you to take home. You can bring a little piece of Boston back to your family and friends with lobster shaped chocolate bars and lollipops or salt water taffy.
Thank you to everyone who has stayed with us here at enVision during our first three months, and if you are planning your upcoming trip to Beantown, consider booking your accommodations with us – we would love to make your visit to Boston unforgettable, and we look forward to meeting you!
&nbsp