A Boutique Hotel in Downtown Boston
Nestled in the beautiful Jamaica Plain neighborhood on South Huntington Avenue, our boutique hotel makes it easy to experience the best shopping, dining and nature that Boston has to offer. Local attractions like Fenway Park and the Longwood Medical area are a mere walking distance from our hotel and you can even catch a ride on the "E" Green Line T stop near our hotel. In a city made for walking, you really can't ask for a better location! Some of our favorite local attractions that we recommend paying a visit to are the Arnold Arboretum, Center Street and Sam Adam's Brewery!
The city we call home is filled with rich history at every corner. At our hotel, you can visit the many popular and historical sites that expand across the entire city. Discover Boston's charming historic architecture, Beacon Hill, Chinatown, and the Freedom Trail or continue to explore as you venture through one of the many museums, nearby colleges and universities. When the adventure is done for the day, you will be welcomed back to our hotel with thoughtful amenities, clean and comfortable rooms and unbeatable service to recharge for whatever comes next. Immerse yourself in all that Boston has to offer at enVision Hotel Boston!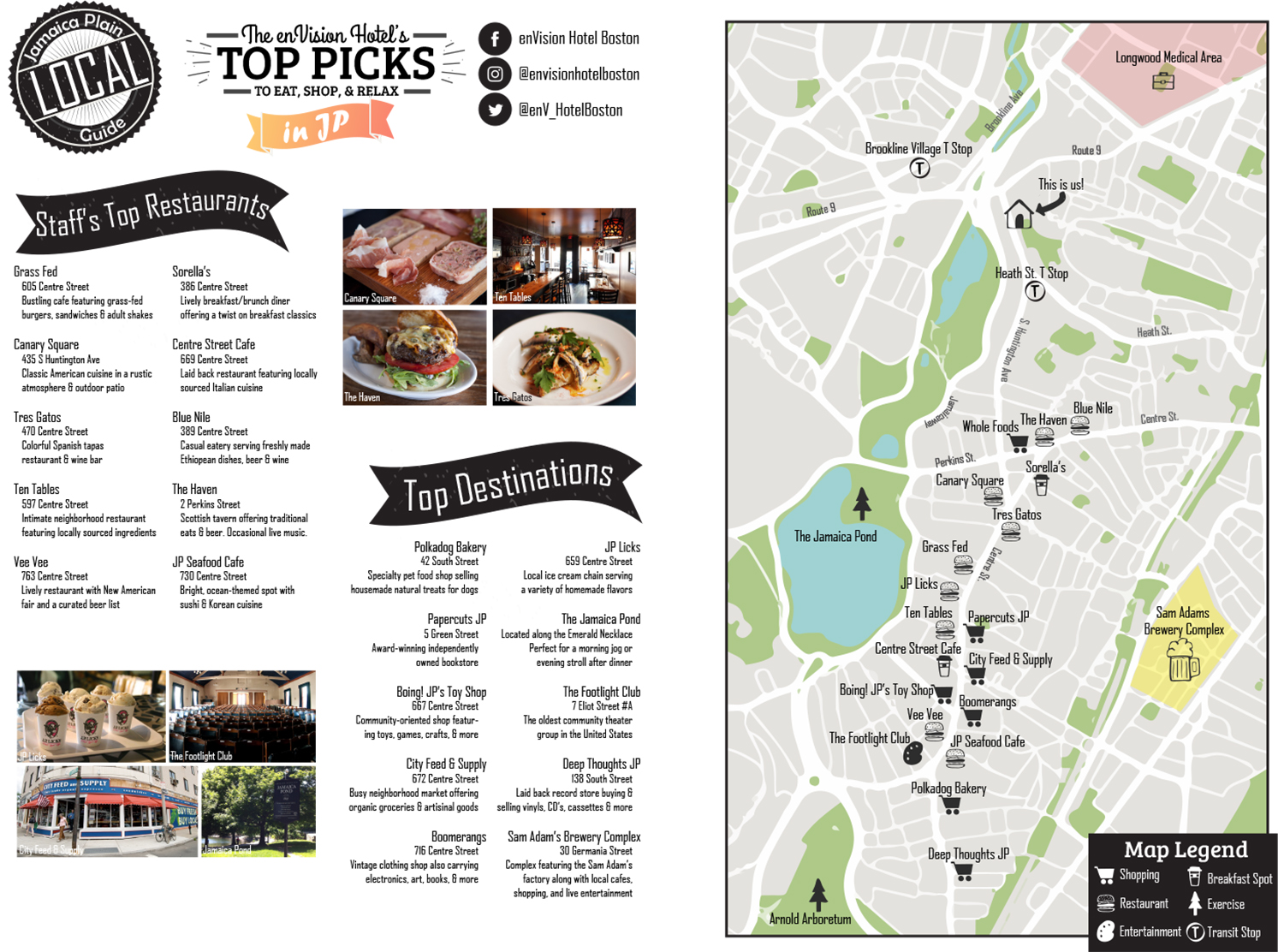 Uncover the splendor of the downtown area and stopover to some of the other local Boston attractions:
Copley Square
TD Bank Garden
Hynes Convention Center
Faneuil Hall
Museum of Science
Institute of Contemporary Art
Shops at Prudential Center
Isabella Steward Gardner Museum
John F. Kennedy Presidential Library & Museum
Museum of Fine Arts
Boston Children's Museum
Commonwealth Museum
Paul Revere Museum
U.S.S. Constitution Museum
Newbury Street
Downtown Crossing
Boston Symphony
Longwood Medical Area
___________________________________________________________________________________________
Longwood Medical Area Hospitals
___________________________________________________________________________________________
Local Colleges and Universities
Photo on Google Maps is from 2010 and does not depict the current enVision Hotel building.
&nbsp