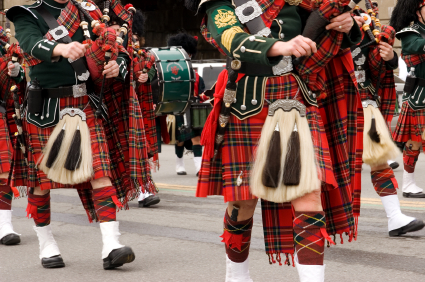 St. Patrick's Day
St. Patrick's Day is the number one holiday to call in sick to work in Boston. Boston is known as the Irish city. As any good Bostonian will tell you, the Sunday Southie St. Patrick's Day parade is a must for all ages. The festivities kick off at 1pm at the Broadway T station and continue all afternoon.
Jamaica Plain is full of Irish bars and bars that, today, are Irish. Here are a few: The Jeanie Johnston, The Galway, The Drinking Fountain, James's Gate, Doyle's and The Behan.
Easter
This year Easter falls on Sunday March 31st, 2013. enVision invites you to change up your traditions and make us a part of your Easter Sunday. Our concierge will help you make this day special. Treat your family to a day in the city and explore everything that Boston has to offer. Please call the hotel directly for more information about how we can help you make this day special (617) 383-5229.
The More You Love Boston, The More enVision Loves You
The more you book with enVision the greater the discount. When you book two separate stays at enVision receive 20% off the best available rate. When you book three separate stays you will receive 30% off the best available rate.
All inquiries for this package please contact the hotel directly at (617) 383-5229
Please contact the hotel for pricing. Some restrictions apply; All reservations must be made at the same time; Not valid for consecutive night stays; Based on availability. Eligible for stays booked by March 27th, 2013.
RESTAURANT WEEK BOSTON March 17-22 & 24-29, 2013
Mark your calendars: Restaurant week in Boston is just two short weeks away. This is an amazing event that gives you different taste of  Boston cuisine. Make your reservation now by tweeting @RestoWeekBoston.
Being a part of the Jamaica Plain neighborhood, we are of course recommending our Jamaica Plain Restaurants. Check out our favorites and tweet them!
Our Jamaica Plain recommendation:
This month we are recommending JP KNIT and STITCH. Who would have thought knitting would become cool…ever?
JP Knit & Stitch is a yarn + fabric store with a community soul located in the heart of Jamaica Plain, MA. They offer a carefully selected range of yarn and fabric, along with knitting and sewing classes, Knit Nights, Sewing Nights, and events. Tweet them @JPKandS for information and setting up appointments.
Hey Red Sox Fans, stay tuned!
Check back to our website and our next newsletter for special offers for spring baseball season.
&nbsp