So you have made the long journey to Boston, Massachusetts. Perhaps it was by car and you hit rush hour on the Mass Pike or maybe it was by plane and you got to experience Logan airport for the first time; either way you are probably more than ready to begin your journey here in Boston. The daily question for our front desk agents here at enVision Hotel Boston is "What do you recommend doing here in Boston?" this is a question with many responses.  Is the traveler in their 20's traveling with friends, a family with 3+ kids, or maybe an elderly couple, no matter the scenario my go to recommendation is The Freedom Trail.
What is The Freedom Trail you may be asking yourself, I know I did when I first made my way to Boston. The Freedom Trail is a 2.5 mile red-lined route that takes you around Boston through 16 historically significant sites. This will take you to historical meeting houses, museums, churches and burial grounds. Along the way you will go through Faneuil Hall where you can grab a bite to eat, do a little shopping or get a drink at places like Cheers.  While passing through the North End make sure to stop by Mike's Pastry or Modern Pastry Shop to pick up a cannoli or two 😉 Whatever type of experience you are looking to have I am sure you can find it along the freedom trail- here is a list of some of the recommended stops by Team enVision. Remember you can pay and do a guided tour, or print out the map and take it at your own pace!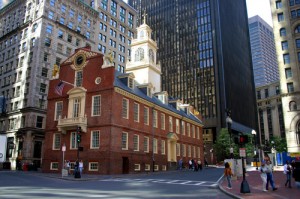 Team member Allo's favorite historical landmark on the Freedom Trail is the Old State House .The Old State House was built in 1713 to house the colony's government; later in 1776 the Declaration of Independence was read to the people of Boston from the Old State House balcony. Allo also happens to be our food expert here at enVision Hotel Boston and has a couple of restaurant recommendations for you! He highly recommends The Tap Trailhouse located at 19 Union Street & Bell in Hand Tavern located down the street at 45 Union Street. If you have any food selection recommendations ask him next on your next visit!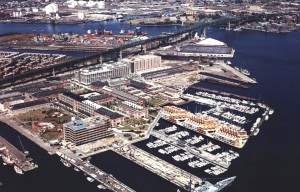 Marlennys our Front Desk Manager said that her favorite spot to Visit is the Charlestown Navy Yard. The Navy Yard was established in 1800, it served the fleet with distinction until its closing in 1974. The men and women of its workforce built more than 200 warships and maintained and repaired thousands. When the Charlestown Navy Yard closed in 1974 after nearly 175 years of serving the fleet, 30 acres became part of Boston National Historical Park. Admission is free, for hours and more details click here. If you need any help with directions during your stay Marlennys is the one to ask and she's always willing to help!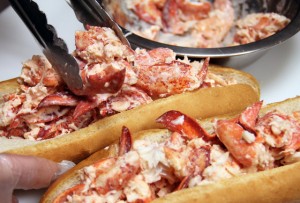 Team member Yesenia has some yummy recommendations for mouthwatering locations to grab a bite to eat. Within Quincy Market she recommends The Prime Shoppe where they are famous for their American turkey sandwich, chicken caesar wraps, and delicious ribs! Also in the area she recommends Pauli's located in the North End, they offer a variety of sandwiches some you definitely have never seen before! Last but not least on her list is Cheeseboy this is a New England chain that started in CT and made its way to Boston, this is Yesenia's comfort food go to! If you have any questions regarding these restaurants or about any other Boston events or locations Yesenia is the one to ask!
We hope to see you in the future at enVision Hotel Boston, if you have any questions please feel free to call! 617.383.5229
&nbsp